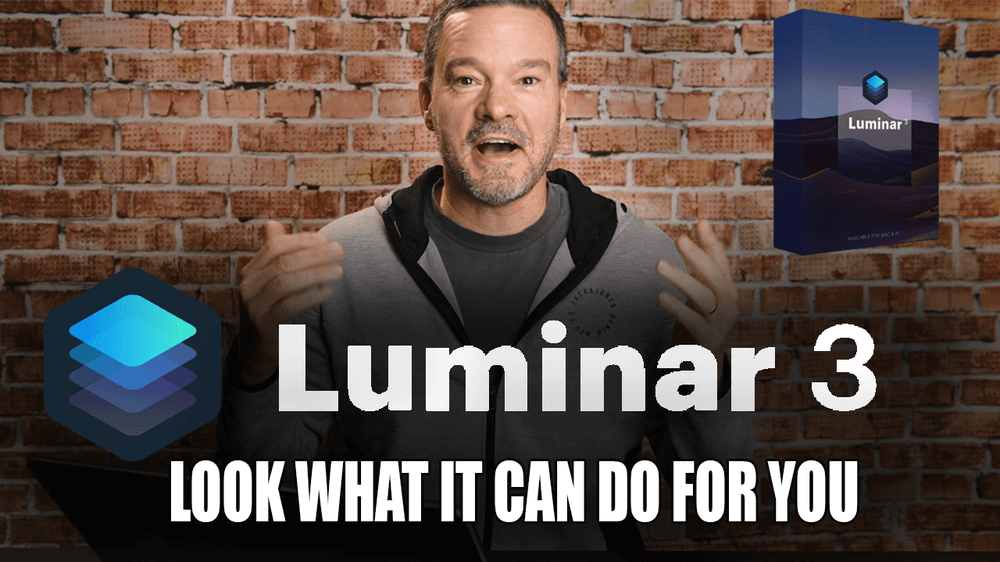 Click here to visit the official Luminar 3 website where you can use my discount code TIMSPHOTOS
https://macphun.evyy.net/c/1306376/320119/3255
Click here to see my video about Luminar 3: https://youtu.be/2HinvDIXHzY
Up until six weeks ago I really didn't know much about Luminar. I happily used Lightroom for all my photo edits and I was very content with it. But then I tried Luminar…
I quickly discovered that the Luminar Accent AI filter can quickly transform a photo and make it pop with just one slider. What took me 12 sliders in Lightroom can now be done in one slider.
And then there was the light rays. Oh my goodness. They are seriously fun to play with. And then the AI Sky Enhancer. Wow. One slider of pure goodness.
So the big news is that Luminar 3 is now being launched to replace Luminar 2018. It is pretty amazing because it has a bunch of new features including libraries. Now I can keep my most popular photos organized with a library that does not interfere with my LIghtroom library.
There is no question that Luminar is competing head to head with LIghtroom now. And the best part is that Luminar 3 can be used on 5 computers instead of just 2 with LIghtroom. Also, there are no monthly fees.
Luminar 3 is being pre launched at a very low price of just $49 (49 Euros or 44 Pounds) if you use my TIMSPHOTOS discount code.
I created a three minute video that shows you what Luminar 3 can do for you. Please check it out and leave a comment if you have an opinion about it. A thumbs up on the video would mean alot to me because this is one of the metrics Youtube uses to determine if the videos I spend hours creating are any good.
Here is a link to my review video:
https://youtu.be/2HinvDIXHzY
Here is a link to the Luminar 3 pre-launch details purchase page:
https://macphun.evyy.net/c/1306376/320119/3255
PS. I just decided on a schedule for launching Youtube videos. I am going to release a new video every Thursday from this point onwards. I hope you will do me the favor of checking them out and leaving a like and a comment because It helps Youtube know that the videos I am creating are valuable. Videos without likes and comments die a quick death 🙁