I am very happy to learn that I just received top awards for two of my photos.
The contest is hosted by Master Photographers International. This organization hosts the International Image Challenge once per year.
The first photo it titled Wild Horses. I shot this photo in the Camargue region of France which is world famous for the wild horses of the Camargue. The photo won the "best in class" award in the wildlife category, which means it is the highest scoring image in that category.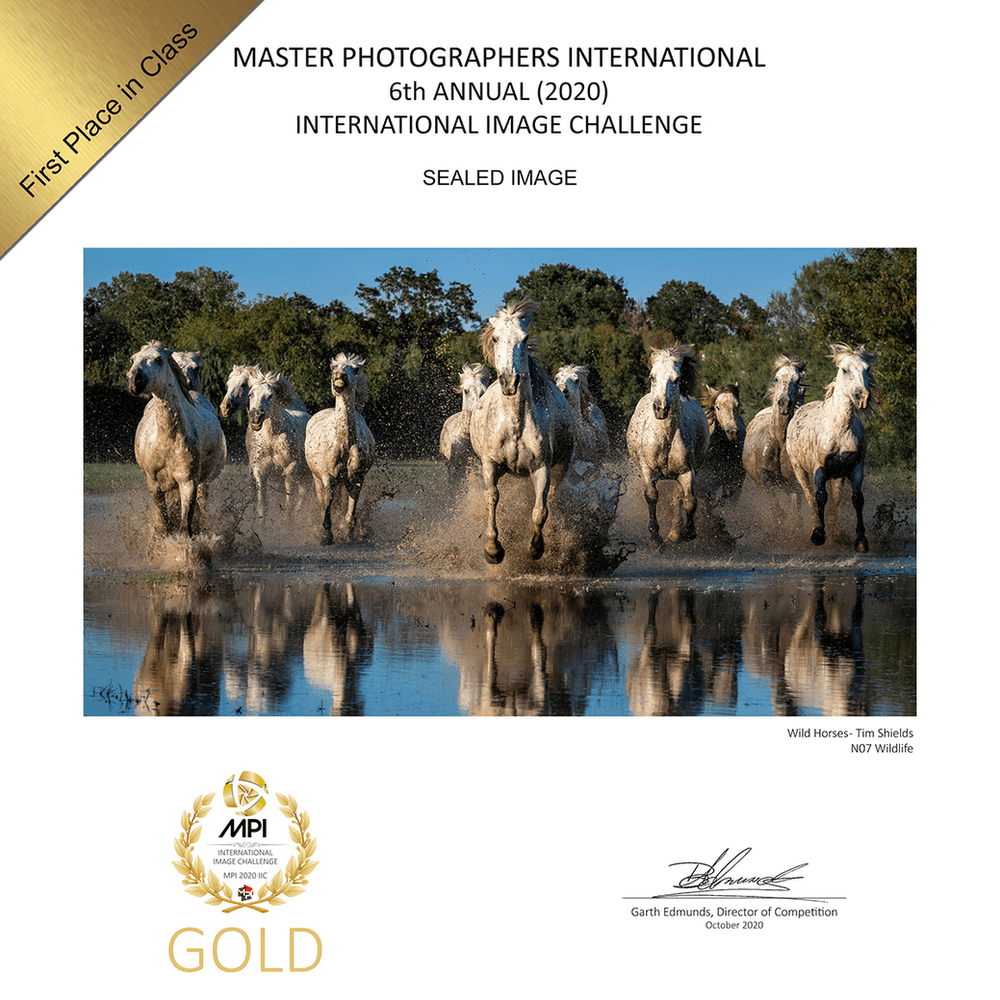 The second image is a photo I also shot in France. This time it was in the lavender fields near the town of Valensole. This picture, titled Foreverland, won the best in class award in the fine art landscapes or seascape category.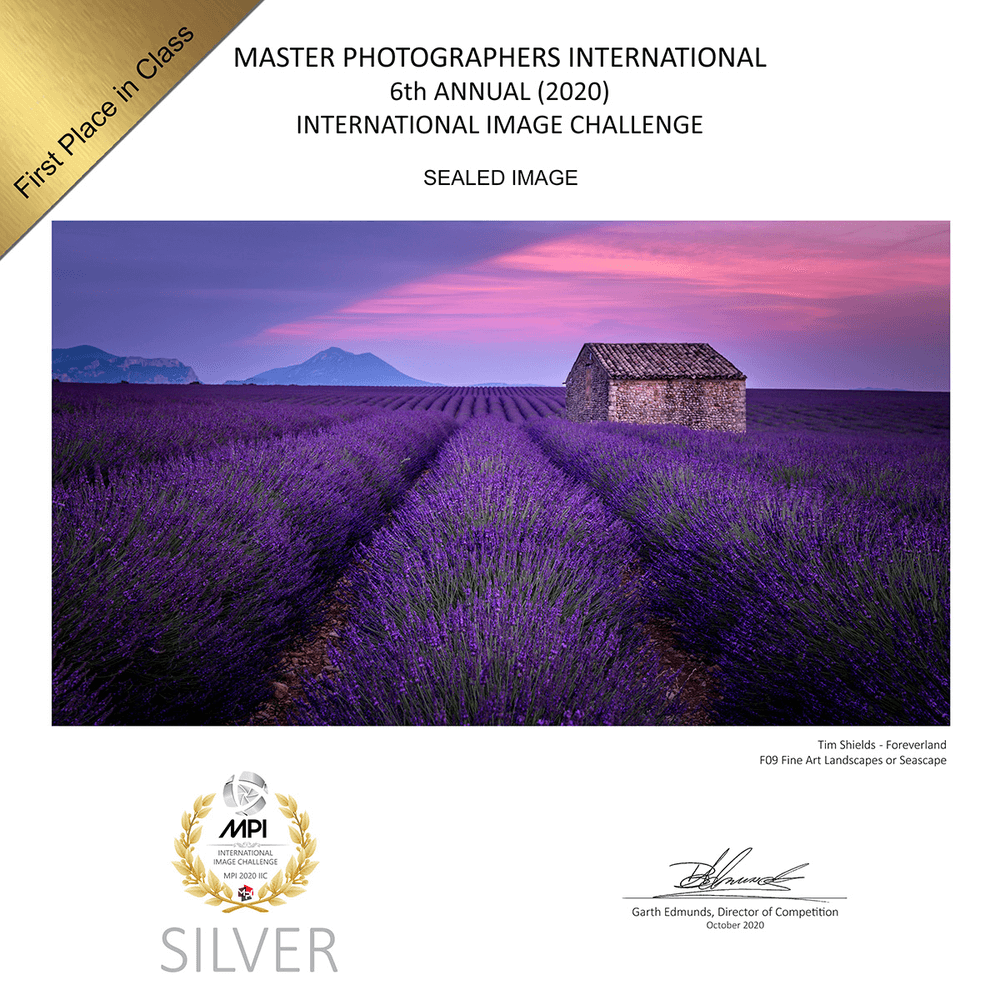 The Lavender fields on the Valensole plateau are a sight to behold. Some of the fields stretch out in length for a kilometer or more. They reach full bloom in the last week of June or the first week of July, and the harvest usually takes place around the July 14th national holiday. The lavender fields buzz with millions of honey bees that are responsible for pollinating the fields to help them grow.
I used my four-step photography framework to help me find this location, select the composition, choose the perfect camera settings and do the post processing. If you want to know how you can use an easy four-step system to take your own award-winning pictures, then click here and take my free webclass.
If you want to see my full list of photography awards, click here.
Tim Shields
Explore, create, inspire.